Automated Process Modelling enables you to model your business processes more accurately, faster and with less disruption than traditional methods such as through workshops, interviews and observation.
Gain greater insights and reduce the effort and cost of understanding your processes. In addition, capture and monitor process performance to facilitate fast decision making based on accurate and timely information.
Free up resource to analyse and control your processes to optimise customer delivery and operational resilience.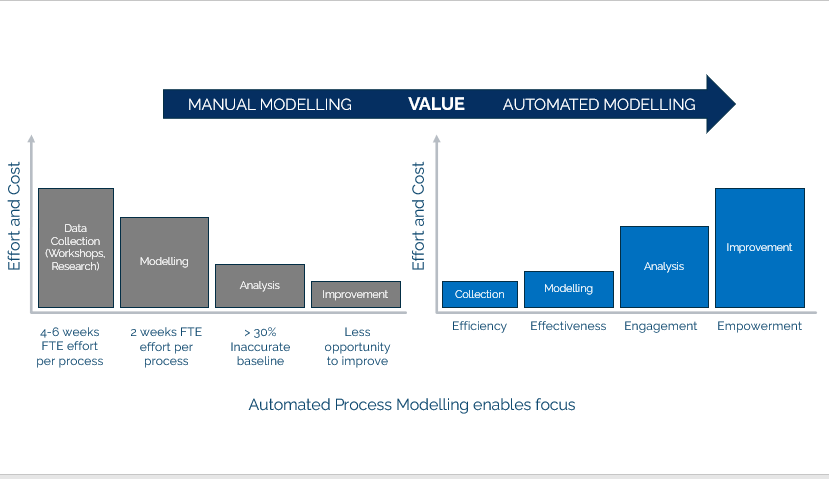 No need for Post-it notes and brown paper on the walls
For more information on how Automated Process Modelling can help you accelerate and de-risk your initiatives and drive success please contact jeremy.james@ownet.co.uk