Simon Quarmby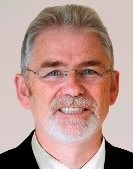 Project Management / Business Process Specialist – Simon Quarmby
Business Process Specialist with 20 years' experience helping stakeholders implementthe tools and solutions that enable teams of real people to perform effectively in their jobs.
Process improvement / transformation experience over multiple projects in process discovery, definition, and mapping, integration of process data with other operational components such as: organisation structure, roles and authorisations, internal controls, IT functional design documents, change impact analysis and training materials.
Experienced project lead over full transformation life-cycle; recognises it is 'people driven' and the need to integrate business readiness into project timescales. Has managed cross-functional teams across multiple locations / cultures; experience covers UK, Europe, China, Singapore, USA.
Has a background in multiple industries including automotive, chemicals, oil, financial, manufacturing, pharma, public sector.
ARIS Certified Modelling Expert
ARIS Certified Business Process Administrator