Kemmy Oluleye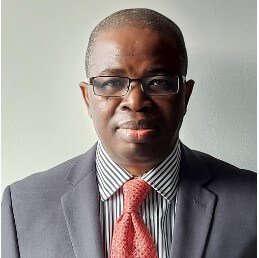 Kemmy Oluleye – MBA, M. Sc. AWS-CCP, LSS-BB, MSP, Prince2
Kemmy is a Senior Management Consultant with over 25 years' experience in Business & I.T. Consulting. He is highly delivery focused with broad experience at programme and project management, I.T enabled business transformation & change, business architecture, business process management, continuous process improvement, business solution design, business analysis, and systemimplementation. He specialises in helping his clients with delivery of digitalisationprojects, business process transformation, embedding continuous improvements into organisation culture, and realising programme/ project benefits at global level.
Prior to joining Ownet as Owner, Kemmy had almost fifteen years Telecom/ Telco & Data Infrastructure service industry experience where he managed systems implementation projects, telecom retail operations and drove continuous process improvements on strategic I.T enabled business transformation and change programmes across Europe, India, Asia and Africa.
Kemmy started his career in management consulting in Africa where he had almost ten years' experience working for difference consulting firms including DPMS (former IBM Nigeria), Deloitte & Touché and Peers Consulting. He supported awide range of companies within oil & gas, retail and financial services, where he delivered several business consulting and I.T enabled solutions such as RFI/RFP design, development and implementation, ERP, Enterprise HR/Payroll, Enterprise Medical Administration and Occupational Health systems implementations. Kemmy's clients have included Chevron, Texaco, Total, Mobil oil andIntercontinental Bank (now Access Bank).
Kemmy holds MBA degree from Bradford School of Management, U.K. M.ScEconomics, P.GD Manpower Development and B. Tech Computer Sc. from different universities in Nigeria. He is a certified lean six sigma black, Certified AWS Cloud Practitioner, MSP and Price2 Practitioner.