Today's increasingly competitive business landscape requires organisations to prioritise risk management and compliance to survive and thrive. Without a comprehensive approach to risk management; silos, lack of empowerment, and knowledge drain can threaten an organisation's success. To help companies navigate these challenges, this paper introduces an integrated Risk and Control Framework. This framework can help companies comply with regulations such as Internal Controls over Financial Reporting (e.g. SOX), ESG, Operational Resilience, Cybersecurity, and remote working dynamics. With this framework, companies can effectively manage risks while staying on top of the ever-changing regulatory environment.
Ownet has developed a framework focusing on People, Processes, Technology, and Data. By creating an integrated framework and structured approach to designing, sustaining, and evolving your control environment, you can mitigate risks and enable your organisation to be agile, nimble, transformative, and controlled. A practical framework will ensure visibility, efficiency, and a culture of empowerment while effectively detecting and preventing fraud and material mistakes.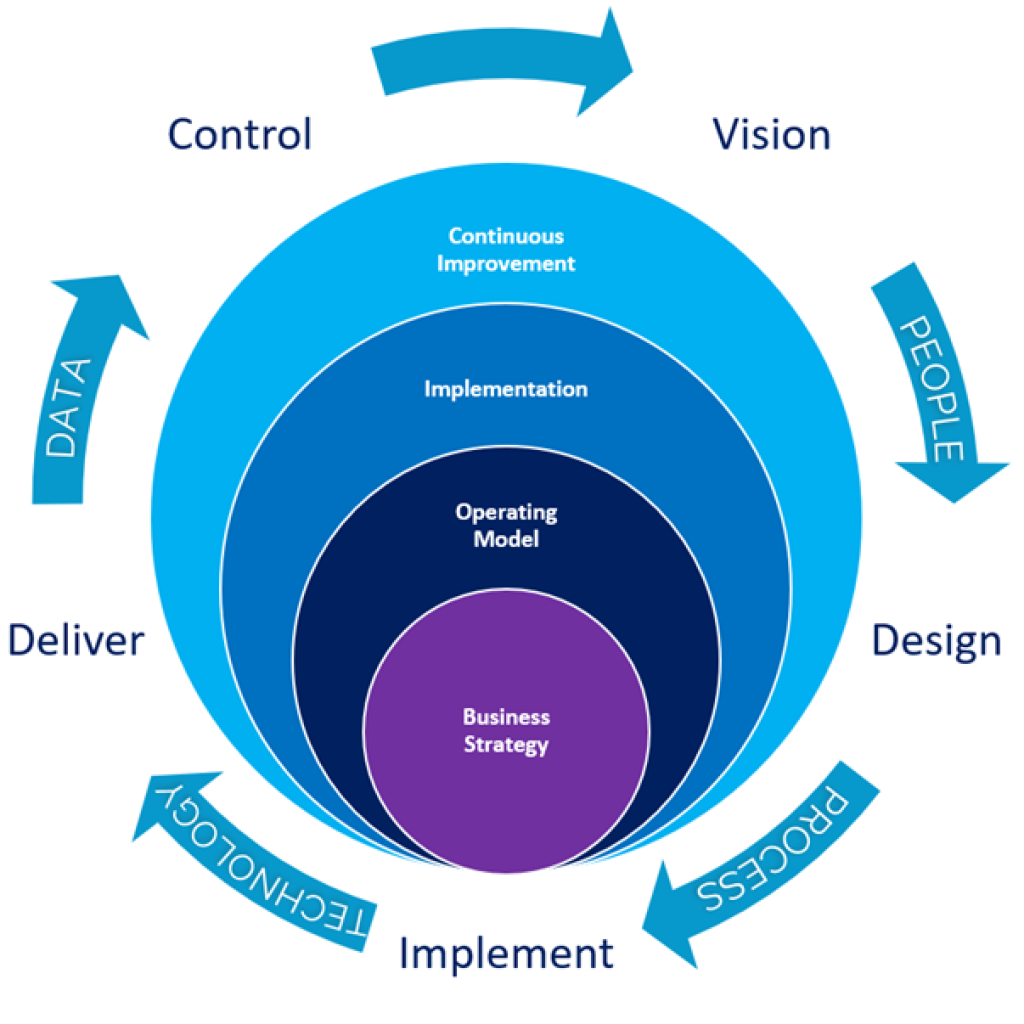 An integrated control framework is essential for companies to efficiently manage risks and achieve their strategic goals.
The absence of an integrated control framework in an organisation can result in increased risks of fraud, errors, and non-compliance, inefficient risk management leading to financial losses and reputation damage, as well as difficulties in meeting regulatory requirements and increased regulatory scrutiny, resulting in fines and penalties.
Implementing an integrated control framework in an organisation offers a range of benefits and value, including providing a logical link between different business system applications, establishing protocols and procedures for efficient job performance, and meeting stakeholder expectations. By managing risks effectively, improving operational efficiency and profitability, reducing potential losses, protecting the company's reputation, achieving regulatory compliance and reducing the risk of penalties, consequently enhancing stakeholder confidence and trust, resulting in improved relationships and business opportunities.
The recent pandemic has highlighted the importance of a robust internal control environment for organisations to become more agile and resilient to facilitate digital transformation. In response, leaders should create a strategic framework that aligns with the company's purpose and objectives. This framework should ensure the implementation of a comprehensive system of controls, enabling the organisation to effectively manage the complexities and uncertainties of the current business environment.
When developing a control framework strategy, it is critical to consider the following:
What kind of People do we want to retain and draw in to reach the organisation's vision with the main parties in the forthcoming organisation?
In terms of Process, are we looking to establish "Best in class" set of controls? Or install a set of procedures and rules with zero tolerance for deficiency?
What kind of Technology will be necessary to implement the conventional or advanced strategy? Furthermore, it is vital to contemplate how this technology fits the organisation's long-term goals.
The level of trustworthiness and clarity needed from Data direction.
The operating model should incorporate the right people in the right roles, with an established system of appointments and a three-line-of-defence model providing oversight and accountability. From a process point of view, there should be support through a complete risk management cycle, with policies and standards in place to ensure all risks impacting the business and compliance regulations are addressed swiftly and efficiently. The model should also include a system that provides transparency and reliance on data to support the company's strategic objectives and technology chosen in alignment with its long-term goals, regardless of whether it is established or cutting-edge.
A comprehensive and practical Risk and Control Framework requires an organised governance structure with a well-defined charter and strategy to ensure successful implementation. Having the right people with the necessary skills to provide project discipline, subject matter expertise, and effective communication within the organisation.
To ensure the success of the Risk and Control Framework, Ownet recommends a 10-point implementation cycle (see illustration) to be developed and implemented, with governance at its core, to mitigate the risks and challenges that arise throughout the project's lifecycle. Early communication will help to foster a culture of understanding and acceptance of the desired framework.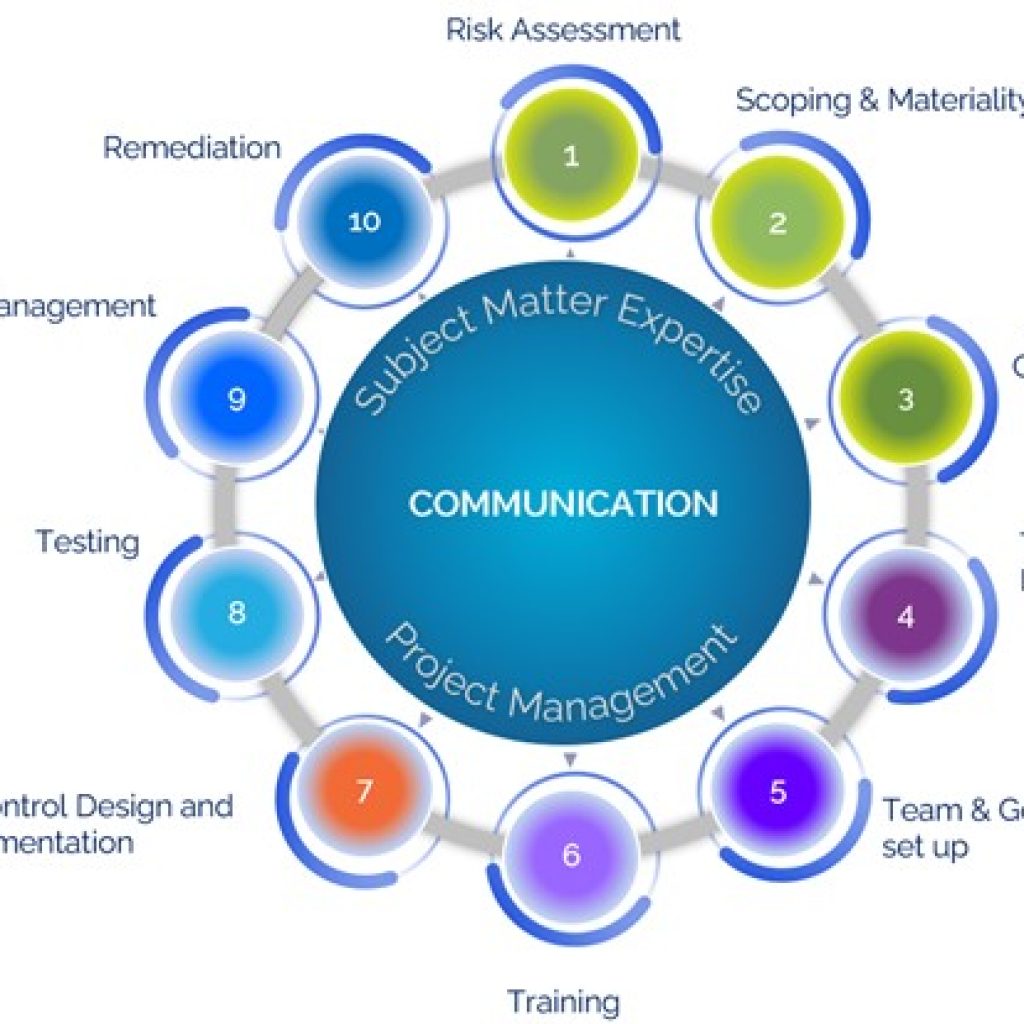 An integrated control framework is crucial for any organisation as it offers many benefits and values that cannot be ignored. Implementing this framework provides a logical link between different applications, establishes protocols and procedures for efficient job performance, and ensures stakeholders' expectations are met by managing risks effectively. Moreover, it improves operational efficiency and profitability while reducing losses and protecting the company's reputation. With a greater emphasis on regulatory compliance, an integrated control framework can help reduce the risk of penalties and ensure compliance with regulatory requirements. The framework enhances stakeholder confidence and trust, improving relationships and increasing business opportunities. Therefore, implementing an integrated control framework is not just necessary but essential for any organisation looking to achieve success in today's competitive business environment.