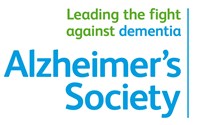 Since Ownet launched Alzheimer's Society has been our chosen charity. Each year the Ownet Owners hold fundraising events and post news and pictures, of our activities and endeavours, here.
Each year along with the various events we have chosen not to send hardcopy Christmas cards, instead matching this with a donation of what the spend would be.
Information about Alzheimer's Society – www.alzheimers.org.uk
Dementia can happen to anyone and there's currently no cure. There are 850,000 people with dementia in the UK and the number is set to rise to 1 million by 2021.
Alzheimer's Society is the UK's leading dementia support and research charity, here for anyone affected by any form of dementia in England, Wales and Northern Ireland.
They provide information and practical and emotional support to help people live well with dementia, and invest in world-class research with the ultimate goal of defeating it.
They also campaign to improve public understanding of dementia and the devastating impact it can have, and make sure it's taken seriously and acted on by our governments.